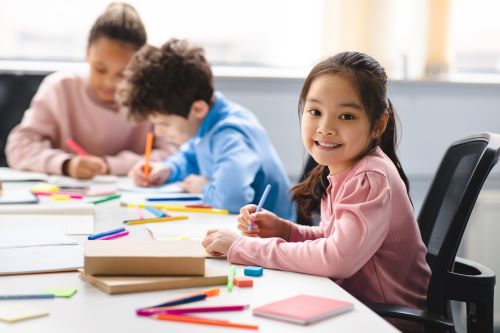 For nearly 20 years it has been the mission of Pediatric Dental Associates of Randolph to help get young children started on the right path to a lifetime of good dental health. Our finely-tuned Early Childhood Dental Education Program engages thousands of preschoolers in Morris County every year. Fatemah Bageri, one of the magnificent hygienists at Pediatric Dental Associates of Randolph, has been teaching this program to pre-school aged children for the past 18 years. Her highly sought after, fun and engaging presentation includes more than just the importance of dental health, it also teaches the right way to brush and floss and how proper nutrition is a vital component to taking care of teeth.
The reception Fatemah receives from the children is wonderful and she is thrilled to be invited back year after year to educate young children about the importance of oral health. As a result of Fatemah's work, nearly every preschooler in Morris County now knows that keeping bright shiny healthy teeth and gums is very important
Our early education program is a vital component to starting children on the path to a lifetime of good oral hygiene. Pediatric Dental Associates of Randolph is proud of our long standing commitment to touching the lives of as many pre-school aged children with this proven dental education program. To extend this commitment, we also provide free exams in our office to children under the age of two, helping to make this process easy for both children and parents alike. Our goal is that this early form of patient education coupled with the warm friendly enjoyable atmosphere of our office will give these kids a lifetime of something to smile about.