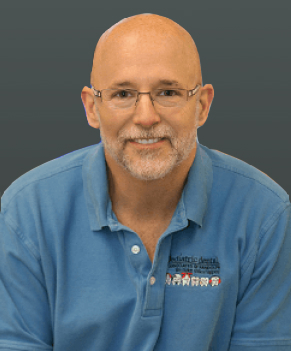 AARON MANNELLA, DMD
Dr. Aaron Mannella founded Pediatric Dental Associates of Randolph in 1991. He is board certified in pediatric dentistry and a diplomate of the American Academy of Pediatric Dentistry. Dr. Mannella is highly respected in his field. He is the chair of pediatric dentistry at Morristown Hospital, where he donates his resources performing dental restorations on patients who could not otherwise afford treatment. Dr. Mannella has been named a top dentist in New Jersey Monthly Magazine and NJ Family magazine since the lists' inception.
Dr. Mannella is highly respected in his field, and he also maintains memberships in many prestigious professional organizations, such as the American Dental Association®, the American Academy of Pediatric Dentistry, the American Society of Dentistry for Children and the Tri-County Dental Association.
In his free time, Dr. Mannella enjoys teaching snowboarding, golfing, and spending time with his wife, Dr. Susan Arnold. They have three adult children.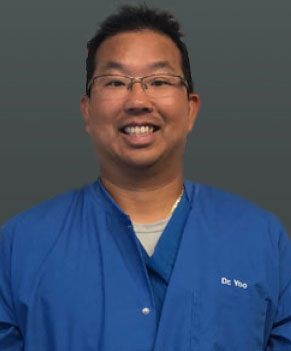 DANIEL YOO, DDS
Dr. Daniel Yoo is a board certified pediatric dentist who earned his DDS from University of Missouri-Kansas City and completed his pediatric specialty training at Nova Southeastern University in Davie, Florida. Dr. Yoo also completed a General Practice Residency at the University of Michigan Hospital while working with special needs and medically compromised patients.
Apart from his passion for providing pediatric oral care, Dr. Yoo is a dedicated husband and father of three. He enjoys spending time with his family hiking, playing basketball, watching movies and attending sporting events.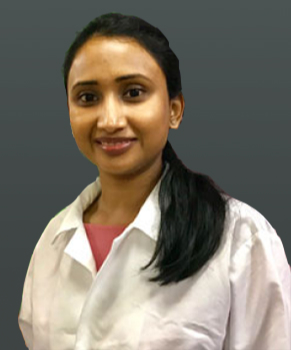 YASHI BANGALORE MARAPPA, DDS
Dr. Yashi is a board eligible pediatric dentist. She received her DDS from New York University College of Dentistry and completed both her General Practice Residency and pediatric dental residency at the Icahn School of Medicine, which is affiliated with Bronx Lebanon Hospital.
Dr. Yashi maintains memberships in several prestigious organizations, including the American Dental Association, the American Academy of Pediatric Dentistry, the Northeast Society of Pediatric Dentists, and the New Jersey Academy of Pediatric Dentistry.
With continuous education and training in pediatric dentistry, she is dedicated to providing her pediatric patients the most complete and comprehensive treatment while ensuring each patient is treated in a safe, comfortable and caring environment. Dr. Yashi's emphasis is on helping our little patients achieve the highest level of oral health, function and smile while educating them on how to prevent tooth decay.
Dr. Yashi currently lives in Ramsey with her husband and young daughter. She enjoys spending time with her family and traveling around the world. Dr. Yashi is also committed to outreach programs and providing services and awareness to her community.
Meet Our Team
Dr. Mannella, Dr. Yoo and Dr. Yashi are pleased to present our fantastic dental team! Filled with kind and caring individuals, our competent squad of professionals is invested in the children we see at our office and provides personalized care for every patient. For ease of communication, we also have staff fluent in Spanish on our team. Learn more about our entire office by calling Pediatric Dental Associates of Randolph, in Randolph, New Jersey, at 973-989-7970.