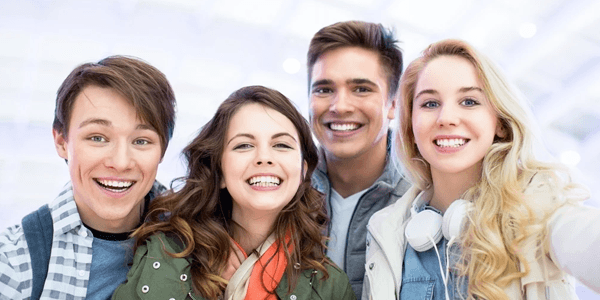 At Pediatric Dental Associates of Randolph, we welcome our patients to remain in our care as long as they are comfortable. Unless a patient needs extensive treatment with their permanent teeth, we will never suggest a patient leave our practice.
In fact, we have many patients that come back from college and beyond for their cleanings as well as special needs patients that are well into their adult years that are comfortable in our office and enjoy their visits. There is nothing that makes us happier than having patients that we are able to care for while watching them grow up.
The benefit of this continuity in care means that our hygienists and Pediatric Dentists can catch emerging problems, recommend orthodontic care or wisdom teeth extraction because we are identifying issues before they become major concerns.
Pediatric Dentists are uniquely trained to treat the specific oral care needs of teens whose faces and jaws are still growing and changing as the last of their permanent teeth come in.
As our patients grow from toddler, to big kid to teenager, we take their lead in the tone of the appointment, recognizing their growth and increased independence and maturity.
Our goal is to make every patient feel comfortable and respected as we provide the exceptional oral care they have come to expect from Pediatric Dental Associates of Randolph.